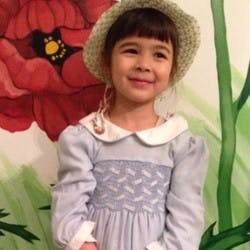 Rates

School Operation Hours: 7:30am-5:30pm
Curriculum Hours: 8:45am-3:00pm
Non-Refundable Preschool / Pre K Registration
Fee: $100/child
Non-Refundable K-5 Summer School Registration
Fee: $80/child
June 2023- June 2024 tuition rates are as follows:
Preschool / Pre-K
3 Days Per Week- $1077/month
4 Days Per Week– $1264/month
5 Days Per Week– $1360/month
5% discount will apply to the 2nd child if one family has 2 children enrolled full time (5 days per week).
Months with Winter, Spring and Summer break, holidays and absence are charged at full tuition.
Summer School for K-5
(Currently in Kindergarten, entering 1st grade in the upcoming fall. 3 days, 4 days, or 5 days/week & 4 consecutive weeks minimum.)
Tuition–$60/day
School Lunch
$6.00/meal for preschooler
$7.00/meal for school age
You can change lunch option in September, January and June, please notify school before the 20th of the next billing cycle for the lunch option change.
A $10 fee will be charged for each time switching attendance schedule or lunch options.
We use ACH tuition payment, tuition is due the 1st of each month. $25 fee for returned or declined transactions.
School operation hours are 7:30am-5:30pm. Parents who arrive after school has closed will be charged $1 per minute for late pick up.
We ofter scholarship to low income families thru ThinkSmall, also accept Minnesota Child Care Assistant.